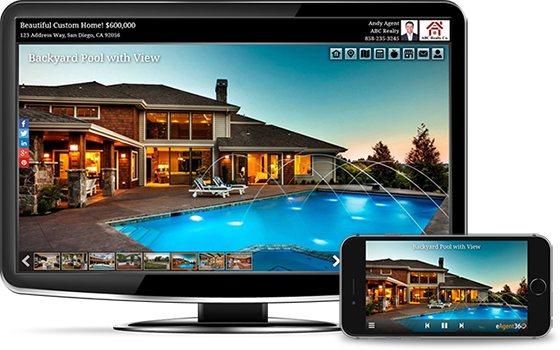 Virtual tour is the modern way of marketing nowadays, especially in real estate industry. It is like having an open house 24hours a day and 7days a week. This could save you a lot of time and effort as a realtor for you do not need to bring each of your leads into the actual property because virtual tour will take care of it for you. Another advantage of it is that you do not have to deal with undecided buyers. You can be able to filter them through virtual tour because of their questions will be answered upon watching and if they pursue that is the time you step in.
Take Advantage of Virtual Tour and Make More Money!
To effectively use Virtual Tour in your real estate marketing campaign and in your website, you should have the following.
High resolution images
Panorama pictures (which can be captured through your mobile phone)
Video (Drone video is popular today, you can take a shot at the top view and show the neighborhood)
——————-
How to automatically have a Virtual Tour at your Profusion360 Website
If you have Profusion360 account, you are lucky because virtual tour will be automatically created for you with all your listings.
You can simply manage your Virtual tours by logging into your account>click on Virtual Tour.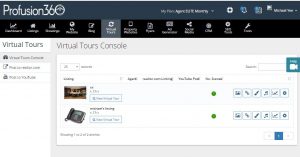 You can customize it and share to YouTube and realtor.com
——————–
Things to remember:
Virtual Tour should be MOBILE-FRIENDLY that could be viewed to any devices at anytime and anywhere.
It should be BEAUTIFULL and PROFESSIONALLY DESIGNED to attract the attention of your audience.
LEAD CAPTURING TOOL should be built in.
It should be SHAREABLE.
You only have one chance to attract the attention of your visitors. Take advantage of it and let them stay longer with your eye-catching virtual tour.
With virtual tour, you are not only bringing them to the actual property but you also make them feel how it is like to live there. You are showing transparency and honesty by showing the actual images and it can make all the difference. Top agents use it and it is one of the fastest tools to get more leads.
Profusion320 have everything you need. No need to hire IT. Expect high quality virtual tours created in just a matter of seconds.