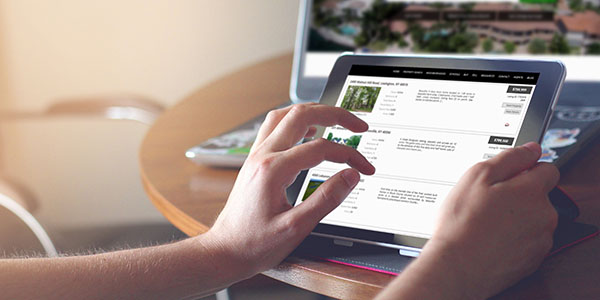 You can see most of the people now spend their time on their mobile phones and as a Realtor, you need to be present on where your prospects are.
Using your iPad will help you increase your productivity with the help of powerful apps such as the Calendar, DocuSign Ink, Evernote, Maps, iAnnotate, iBooks, iSwifter, Realtor.com, Mortgage Payment Calculator, Skitch and zipForms.These are all you need to start working with the buyers and sellers.
——————————————————————————————————————–
Profusion360 is giving away iPad or Apple Watch! Click here to see how.
——————————————————————————————————————–
Top 6 iPad apps that can help you get ahead of your competitors.
Dropbox – Go paperless. You don't need to bring all your documents with you and you don't need to worry that you left some papers behind. You can continue editing, filling up the forms while you are on the go. It is also faster for you to share documents with your clients by sharing a folder with them.
Evernote – Stay organized and on top of the game with Evernote. You can store information, create notebooks and make categories that will help you prioritize things.
Magisto – Creating video is another important part of real estate marketing. With the help of Magisto, you can be able to edit videos fast and easy. You can combine your videos and photos and the outcome looks like a professional has done it. It can help you with branding. After editing, you can upload it directly to your YouTube account and embed the video to your website or blog.
Buffer – You can schedule your social media posting to feed your followers even if you are sleeping.
Keynote – You can create a presentation with this built-in software. This is great when you are presenting your real estate business to your clients. You can hand them your iPad while you control the presentation through your iPhone.
Amazon Photos – Have a back up unlimited storage to secure your photos. Photos are very important for a Realtor and this app is a lifesaver, just in case you've accidentally deleted your photos or you lost your phone.
Your iPad can save you more time. Instead of meeting your prospects personally, you can have a meeting online. You can also go live and have an open house viewing with your social media friends. You will surely receive flood likes, comments, and messages while you are live.
Being 90% mobile in your real estate business is more than just a trend. It is a lifestyle that enhances productivity.
——————————————————————————————————————–
Profusion360 is giving away iPad or Apple Watch! Click here to see how.