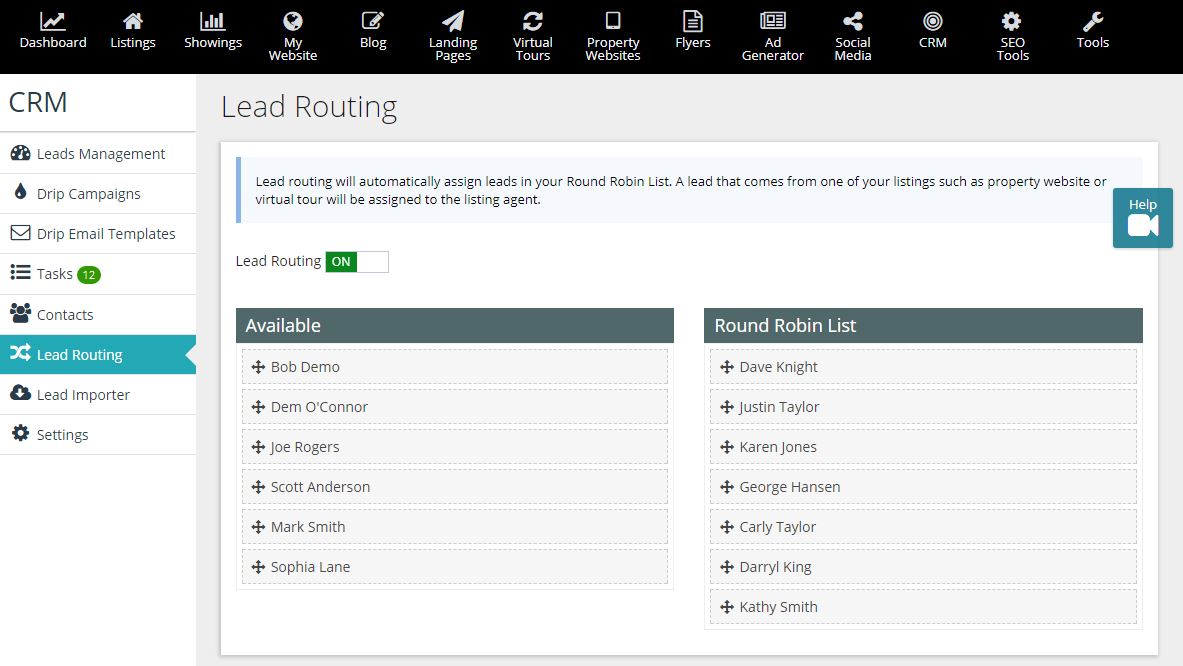 Lead Routing for Real Estate Agent Teams
Lead routing is now available within Profusion360's real estate CRM system!
Lead routing allows the automatic assignment of leads to real estate agents on your team. When a lead comes in, it is automatically assigned to an agent on your team based on a round robin list.
Your round robin list is easily managed by our interactive drag and drop interface. Simply drop your real estate agents into your round robin list and drag them into the preferred order.

Profusion360's CRM system will capture all your leads and automatically assign it to the next real estate agent on your round robin list.
Lead routing is available on Profusion360's Team & Office real estate marketing solution. If you are interested in adding lead routing to your account, please contact us at info@profusion360.com
Please watch the video below on how to setup Lead Routing and your round robin list: