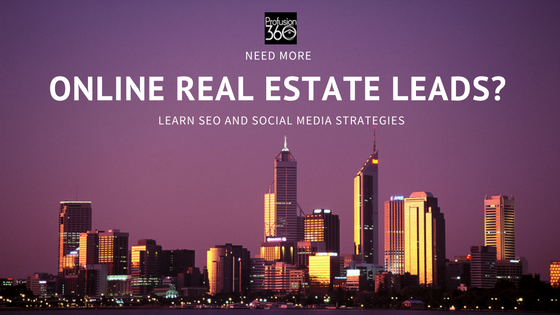 You can have the most attractive real estate website that offers the greatest deal in town, but it doesn't guarantee you more sales. This is especially if your website doesn't get any leads. To get more leads, a real estate professional should learn SEO and Social Media Strategies. Learning this will give you more leads that will turn into customers. To know these online marketing techniques will help you create strong marketing strategies and outwit your competitors. You can impart your knowledge to your team and you can be specific about your goals.
What are Online Real Estate Leads?
Online Real Estate Leads are the people you get from the internet who are interested in what you offer. The people who visited your website and search for the properties they want buy are your online leads.
There are people who find the internet a waste of time and there are some who finds it as a mine of gold. Those realtors or agents who find it hard to generate leads from the internet are the people who have little knowledge about how the internet works and finds it overwhelming because they do it by themselves. You can adopt a tool to make your online job easier or you can ask a professional to do it for you. The real estate professionals who get online leads pretty fast are the one who knows internet marketing such as SEO or SMM.
What is SEO?
SEO stands for Search Engine Optimization which simply means pleasing the search engine sites. You need to help Google or Yahoo or Bing find your website whenever there is a query. SEO for real estate is very complex because you are almost using the same keywords, thus you need to be more creative in choosing the right keywords and tags for your business.
Why SEO?
SEO makes your website visible to your audience and gives you more leads. SEO will make your website works 24/7. While you are meeting a client or you are sleeping, your website entertains your visitors and give them information they wanted. When you check your email after your meeting or when you wake up in the morning, you have a new prospect or surprise….you have a deal!
What is the Importance of Social Media in Real Estate Marketing?
Social media is where the people are, you can easily reach out to them or you can easily present your properties in their news feed to attract their attention and generate more leads. You should only make sure that you are targeting the right audience, and you are sure a winner.
The internet is like the world where people live in. People today can't stand a day without browsing the web. It becomes part of their lifestyle. There are different kinds of people. There are people who are interested in music, arts, sports, and pets, and there are people who are looking for a home. Make sure that your online marketing strategy targets the qualified people and when you learn the right technique, you will find the internet as a pool of leads.
Start generating leads by turning your website as feature-rich, professional and effective, and you are good to go!