There is a lot of hype nowadays about real estate coaching. Does real estate coaching really work? According to Inman News, over half of real estate agents participating in coaching program see 25+% in income growth. I personally believe coaching does help you grow your business, but only if you can find the right real estate coach that fits your need at this given point of your business.
How is your business doing now? And where is it going? If you need a real estate coach, what can they do to take you where you want to be with your business? With a clear vision, you will have a better understanding of what system you need and who you can hire.
In the following, I have compiled a list of top 10 real estate coaches with great reputation in the industry. Hopefully, this will be helpful to those of you who are interested in hiring a coach to help you grow your business.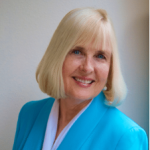 Bernice L. Ross, Real Estate Coach & Trainer | Nationally syndicated columnist and speaker | Owner of RealEstateCoach.com
Bernice has more than 20 years of real estate sales experience. She now delivers real estate coaching services, consulting and training.
In her program, you will learn how to make more money by working less.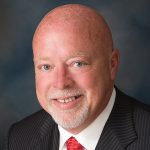 Bob Corcoran, Founder at Corcoran Consulting & Coaching | Chief executive officer of Real Estate Learning Institute
Bob founded Corcoran Consulting & Coaching, a coaching company that aims to help real estate agents and brokers have a sound business system. He started the business in 1989 and since then Corcoran worked with top agents globally to develop and implement customized money-saving business system. This has empowered real estate agents and brokers to run their business efficiently.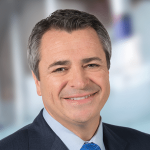 Brian Buffini, Real estate industry expert and New York Times best-selling author| Founder of Buffini & Company
Brian's training focuses on building long-term and deep relationships with clients for the purpose of getting more referrals. Before he becomes one of the top coaches, he was once one of the top realtors in the nation. He became a successful real estate agent and now he is sharing how he did it. He believes that they key to the business growth are meaningful relationships. Remember that your past clients have friends and family members that they can refer to you. It is important that your name pops up into their head if someone they know needs a real estate agent. Thus, it is important that you are always within reach and you never lost contact. Brian will teach you how to use technology to stay in touch with your past clients.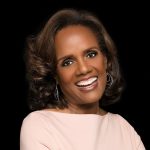 Candy Miles Crocker, Real-Life Real Estate Training Creator | Realtor
Candy is an active realtor up to now and she has 17 years experience in the industry. Based on her experience, she designed a real estate classes to help real estate agents like her grow their business.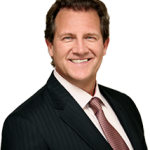 Craig Proctor, Billionaire Agent and Millionaire-Agent-Maker
Craig technique focused on what he calls "Reverse Prospecting" which means that you will draw your leads towards you and you will not need to go out and find them. He will teach you how to do it. In his seminar, he will show you how this method works. There is a big emphasis on how to effectively do copywriting and how to use print/ web advertisement.
During his training, you will also learn how to use Craigslist, Facebook and Google marketing. He will also provide a custom website and will teach you on how to use it.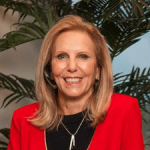 Dianna Kokoszka, CEO of KW MAPS Coaching
Dianna is Denver's mega agent who sold 4,000 homes and gets many recognition. Among them are Business Woman of the Year and Entrepreneur of the Year.
She has developed a training program called BOLD which stands for Business Objective: A Life by Design. This program helped and changed the lives of thousands of professionals in real estate. Dianna has a team of 250 accountability coaches. They inspire real estate professionals to do more, earn and achieve more.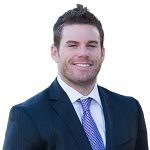 Jay Kinder, Over 4,300 homes sold | 6 years INC.5000 | Business Growth Expert & Public Speaker | Founded NAEA
Jay followed his father into real estate at the age of 19 and he became the top2 Coldwell Banker Agent Worldwide at the age of 27, when he sold 531 homes. Now he has close 4,300 transactions and still counting. He founded NAEA, which aims to help real estate brokers and agents create a profitable business. He walks the talk. He is definitely the guys who know what is saying and have proven track of record to show. He wants to return the favor he gets from the people who hold him accountable and help him grow and succeed by helping other agents to grow and succeed as well. He believes that "Personal growth is the secret to happiness."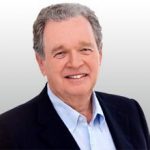 Mike Ferry, Owner of The Mike Ferry Organization | Real Estate Coach and Trainer
Mike's focus in on teaching the process of real estate selling in a general way, such as communication with client, prospecting and sales calls.
His team will teach you how to the process of sales calling and they will provide you some scripts. Aside from sales, you will also learn from them how to manage your real estate business, how to manage your time and even how to hire an assistant.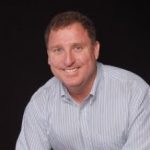 Mike Stott, Chief of Northwest Atlanta Properties | Real Estate Broker | Head Thinker Dude of Your Coaching Matters
Mike still continues to be an Agent and Coach as of today. Since he is still active as an agent, he knows better how to coach real estate agent like him before he is experiencing the real estate market at the moment and how make it through is something he will teach you. He is someone who never takes your excuses and supports you in reaching your dreams.
Real Estate is a great business, but the competition is tough. If you are starting in the business, it is best to learn from the expert. Someone who had been there and have accomplished what you want to accomplish.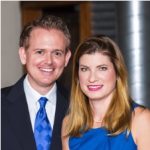 Tim and Julie Harris, Top Producing Agent to Most Sought After Real Estate Coaches | Founded Tim and Julie Harris Real Estate Coaching
Tim and Julie both an accomplished and experienced Realtors® and they are willing to share their experienced with you and help you to become an accomplished Realtor® as well.
They have started coaching since 1998 and through the years they are developing their coaching program based on what works and what still works today. They teach young agents to have a diversified strategy and they provide them with tools and techniques to help them to have a multiple streams of income.
The best part of their coaching service is that they offer agents with high quality services in a much affordable rate.