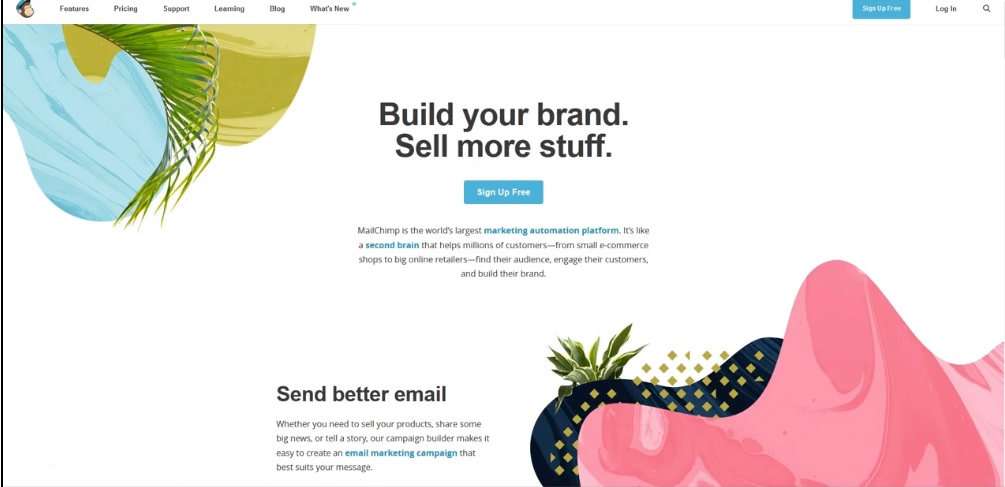 Email marketing is one of the best tools to boost sales for your real estate business. One of the most popular email marketing system for realtors is Mailchimp. It widely used for these three main reasons.
1. You can send emails to 2,000 clients for free.
2. It has tracking and analytics.
3. It can be integrated to real estate CRM.
A great email marketing system is one thing and how to use it effectively is another thing. Email marketing is not just email blasting all the time. Instead of boosting sales, you might annoy your prospects, if you keep on bombarding your contacts of daily emails. You need to have strategies on how to use it to fulfill its objective.
Without further ado, here are 5 Ways on How to Effectively Use Mailchimp.
1. Mailchimp should be integrated to the CRM. The main advantage of integration is that you can manage and grow your email list in one place. You can import your contacts from your CRM to your Mailchimp account and you can auto import your new leads or contacts.
LogIn to Profusion360 website > CRM > Integrations > Mailchimp > Enter your Mailchimp API Key > Submit
To get your Mailchimp API Key:
LogIn to Mailchimp > Account > Extras > API Keys
2. Categorize your list. In order to hit your goal, you need to define your target. To get the best results of your email campaign, personalization and segmentation is crucial. No one wants to receive a message that has nothing to do with them. If you are a buyer, you wouldn't appreciate receiving emails that are intended for sellers. Categorize your list and your email will be more than appreciated.
Log In to Mailchimp >List > Create List
LogIn to your Profusion360 website > CRM > Integrations > Mailchimp > Choose What to Sync > Match your Mailchimp List to your CRM List (Category to Import) > Save and Import Now
3. Add value to your email campaign. Before sending emails, ask yourself first, if you are the one receiving the email, would you read it or immediately delete it? You should send an email that your recipient is expecting and wanted. Give them what they want and expect from you.
4. Create Interesting Subject and Add Call to Action. Your subject should define what's inside the email. It will tell what value they would be getting and how you can help them. In your email, add a call to action at the footer and link it to your sales page. If they are interested in the subject, they will definitely get excited to get to the sales page.
5. Analyze your campaigns. Mailchimp has performance tracker. Take advantage of it and use it to the fullest. Check your campaigns if they are doing well. Check the rates of the email opened and analyze which topic they like the most. Analyzing your campaign will help you test and tweak it until you've discovered the perfect campaign for your real estate business.
Always bear in mind that the newsletter is more about building a relationship with your prospects, previous clients and future clients. Always be helpful and add value to their lives and they will surely love receiving your emails and be more than willing to engage.