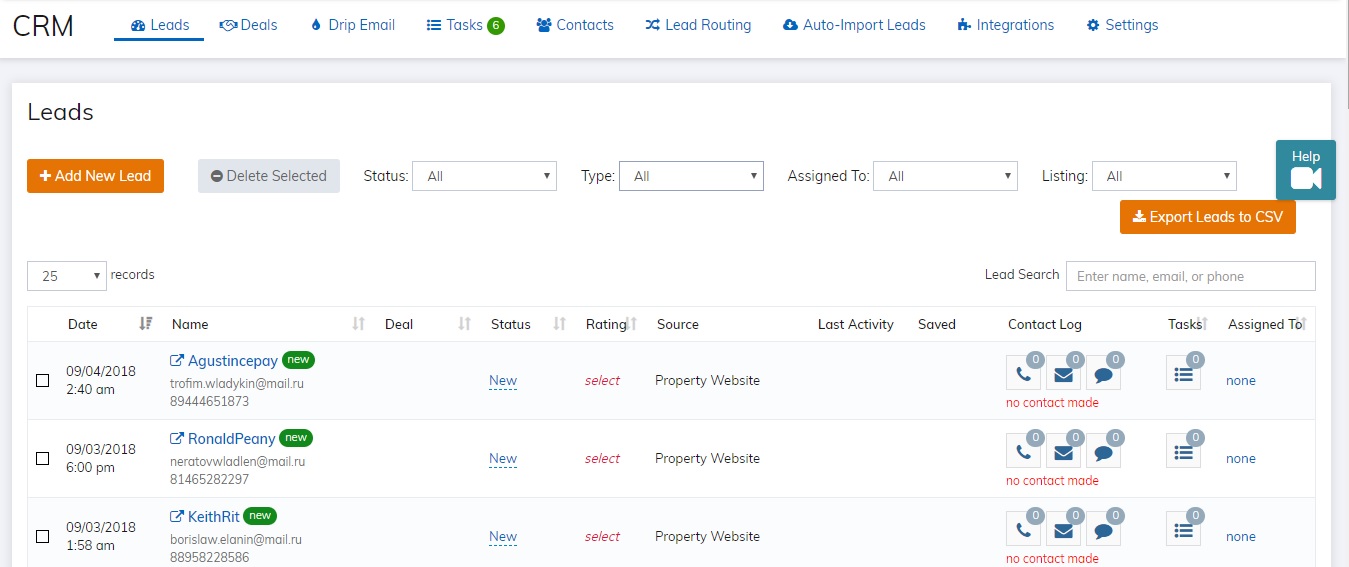 First things first, you need to make sure that all the tools you need to capture real estate leads are set up accordingly. Your SMS and email notification should also be turned on.
No one can deny the fact that real estate professionals like you are always busy, but no matter how busy you are, you should stay on the top of things or you will miss out some good leads. Good thing, there is a real estate CRM system in your website that can help you manage your leads and manage your schedule.
Another thing is, you should always have time to follow up. This is a very important task that you shouldn't neglect and should be part of your daily routine. This is the process of converting your leads into real clients.
Here are the steps on how to effectively follow up leads.
1. Set a time for the follow ups. At the beginning of your day, clear your daily schedule for follow ups. Call or email them, it all depends on what kind of follow up they need.
2. Schedule your follow up emails in a timely manner. Whenever, you have a new sign-ups, you can automatically send them a "thank you" drip email. But, you should schedule it in your working time, so you can respond immediately. Also, avoid setting auto-response in a wee hours of the night. The client will find it odd receiving a response during those hours.
3. Call within 5 minutes upon receiving SMS notification. Results are more favorable if you call them immediately after they sign-up or make an inquiry.
4. Have your script ready. When you are calling your leads, it is better to have a script with you so you know what to ask and how you can help your visitor.
5. Enter notes into the CRM. While making a conversation with your lead, you should start entering notes into the CRM. It is crucial to enter the details like number of bedrooms, type of properties and the type of lead you are having a conversation with. This will be your reference in your future follow ups.
6. Send a thank you email after your conversation. Let them know that you are willing to help them in any possible way you can.
7. Categorize your leads. Determine what type of leads they are. Are they a buyer? Seller? Renter? Investor? Having them categorized will make it easy for you to send them mass emails or the right drip emails.
8. Try to reach to your new leads in the entire day. If at first call, you haven't reach them, wait for a few minutes and call them again. After the third unsuccessful attempts, you can follow up through drip email and tell them that you are trying to call them. Enter to your CRM the next follow up schedule and move on.
9. Send follow up email for every user behavior. In the CRM, you can have an insight of the activities of your leads so you can follow up accordingly. Knowing the properties they are searching, you can automatically send them new listings. Whenever there are new listings in their saved searches, you can notify them through email. If they got interested in a certain property, you will get a call or email.
10. Assign leads and tasks to your team with office solution. Hold your team accountable. Assign leads automatically to them.
Knowing how and when to follow up with your leads bring you positive results of turning them into customers.
---
To manage and nurture your leads, login to your Profusion360 website > CRM